The Walt Disney Company has grown so much since its fledgling days as a small animation company. Now the worldwide conglomerate has stakes in multiple industries, and one of the largest it holds lies in the world of theme park entertainment.
RELATED: Disasterland: 10 Things That Went Wrong on Disneyland's Opening Day
Since 1955, Disney Parks have entertained guests all over the world. They have even made their way onto the big screen, with film franchises like Pirates of the Caribbean. The parks could be a fantastic hotbed of new franchises, and here are ten of the best which have yet to get the movie treatment.
10

ExtraTERRORestrial Alien Encounter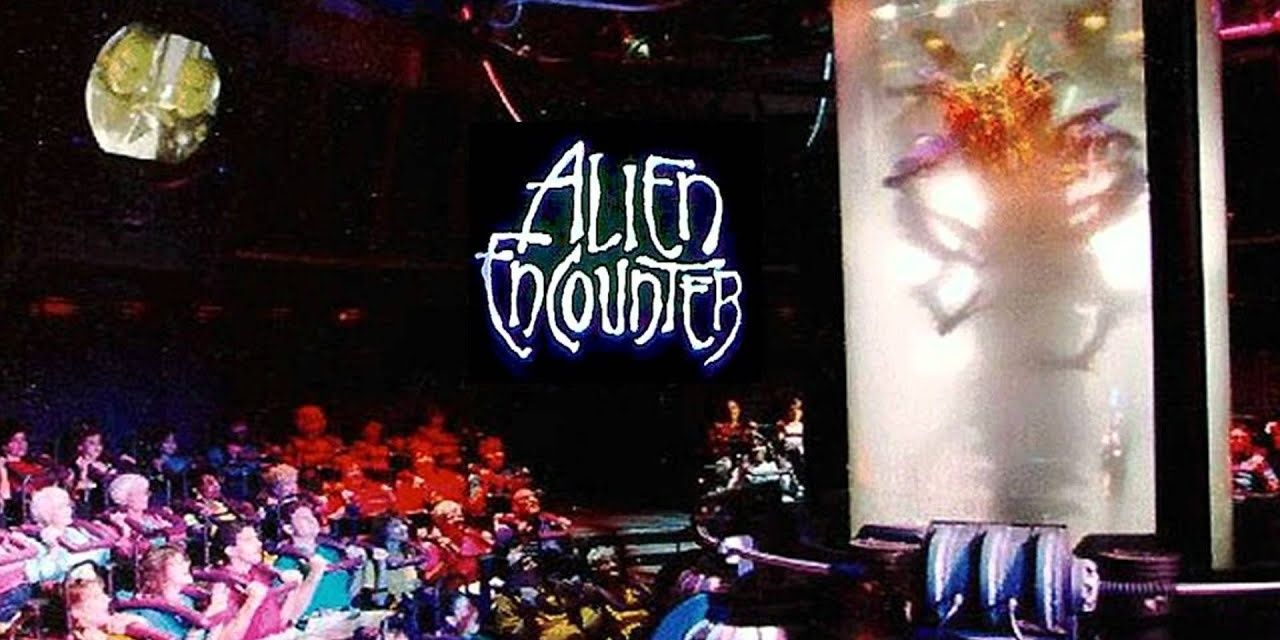 Deemed the scariest ride that Disney ever made, ExtraTERRORestrial Alien Encounter was originally set to be an adaptation of Ridley Scott's Alien Franchise. Those plans fell through, resulting in a wholly original, technologically advance, and terrifying ride experience.
The Disney World ride eventually closed due to complaints of its heightened effect, but it has continued to hold a following since its departure. A film adaption could be a fun change of pace for the usually family-oriented company. It would also satisfy fans of the original ride.
9

Big Thunder Mountain Railroad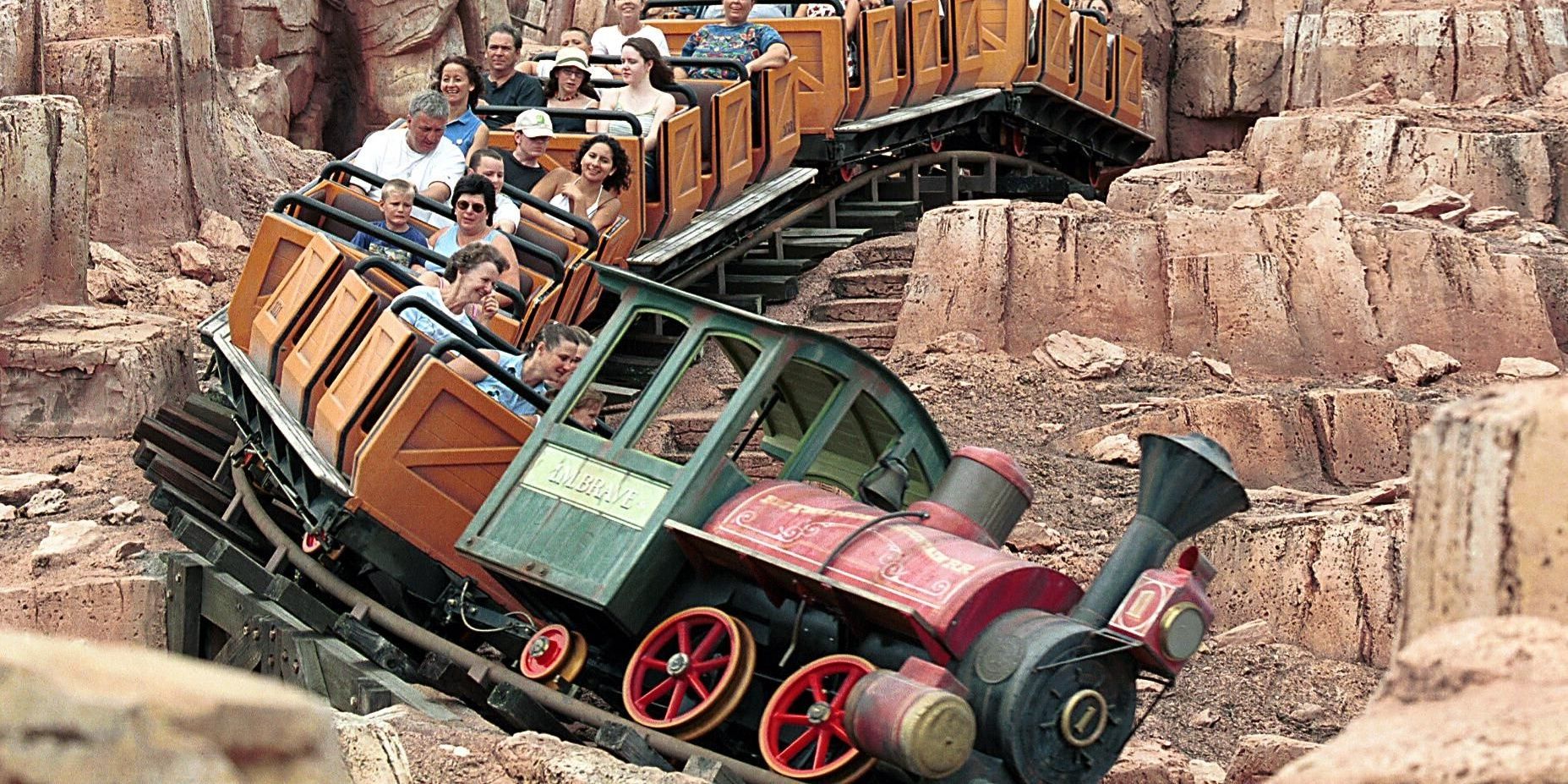 Big Thunder Mountain Railroad is one of the most beloved Disney attractions around the world. Opening first in Disneyland in Anaheim California, there are now Big Thunder Mountain rides all around the world in multiple Disney parks.
RELATED: 5 Awesome Experiences Disney World Has Over Disneyland (& 5 It Doesn't)
It remains one of the best rides in any park as it caters to both thrill seekers and guests of any age. The film could be a fantastic blend of Western and adventure tropes, filling the need of a fairly sparse genre at the moment.
8

It's A Small World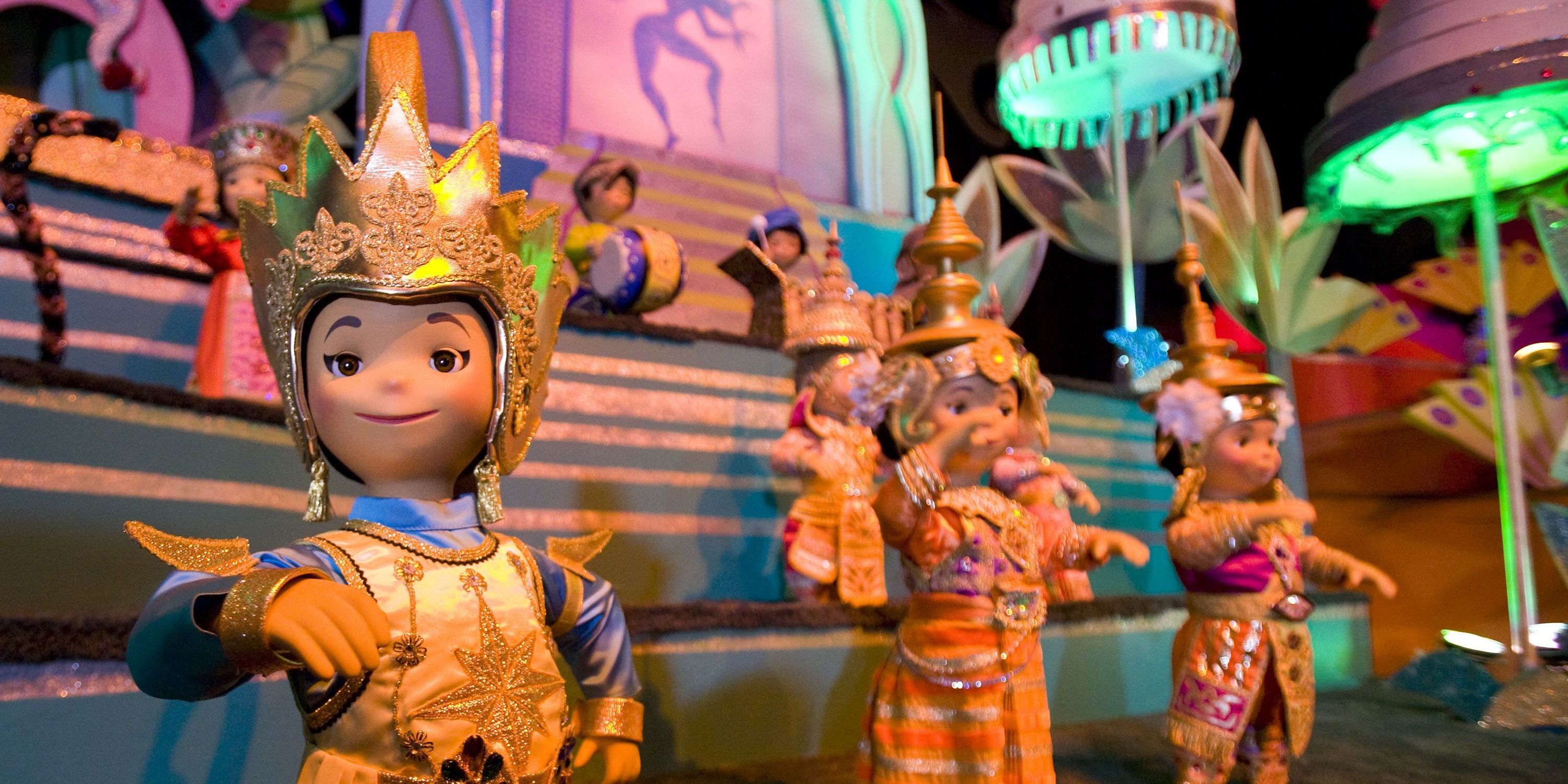 Some might find the song annoying, but It's A Small World remains one of the most iconic theme park attractions anywhere. Its pure vision of hope and optimism shines through any language barrier. The designs and music are also pure unadulterated Disney.
Perhaps instead of a traditional film adaptation, a film on the making of the ride could be a great idea. The ride has a long history both at the Disney company as well as beyond, appearing in multiple World's Fairs. Seeing the story of Walt Disney, Mary Blair, and other Imagineers would be a treat for longtime Disney fans.
7

Journey To The Center Of The Earth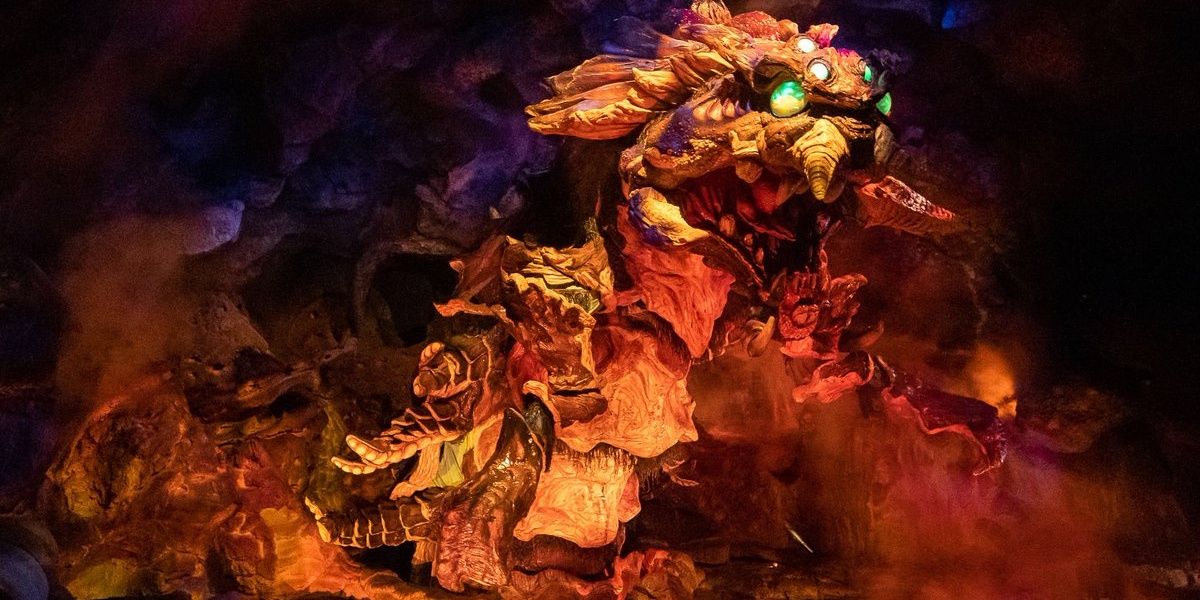 One of the best Disney theme parks resides in Tokyo, Japan. Tokyo DisneySea is a feat of Imagineering design and innovation, providing a wholly original land found nowhere else. The attractions in this park are just as exciting and different as the park itself.
Journey to the Center of the Earth, for example, is an amazing and thrilling dark ride. While there have been film adaptations of the classic story before, none have reached the excitement of this ride adaptation. Featuring fantastic monster and vehicle design, this is begging for a film franchise.
6

Walt Disney's Enchanted Tiki Room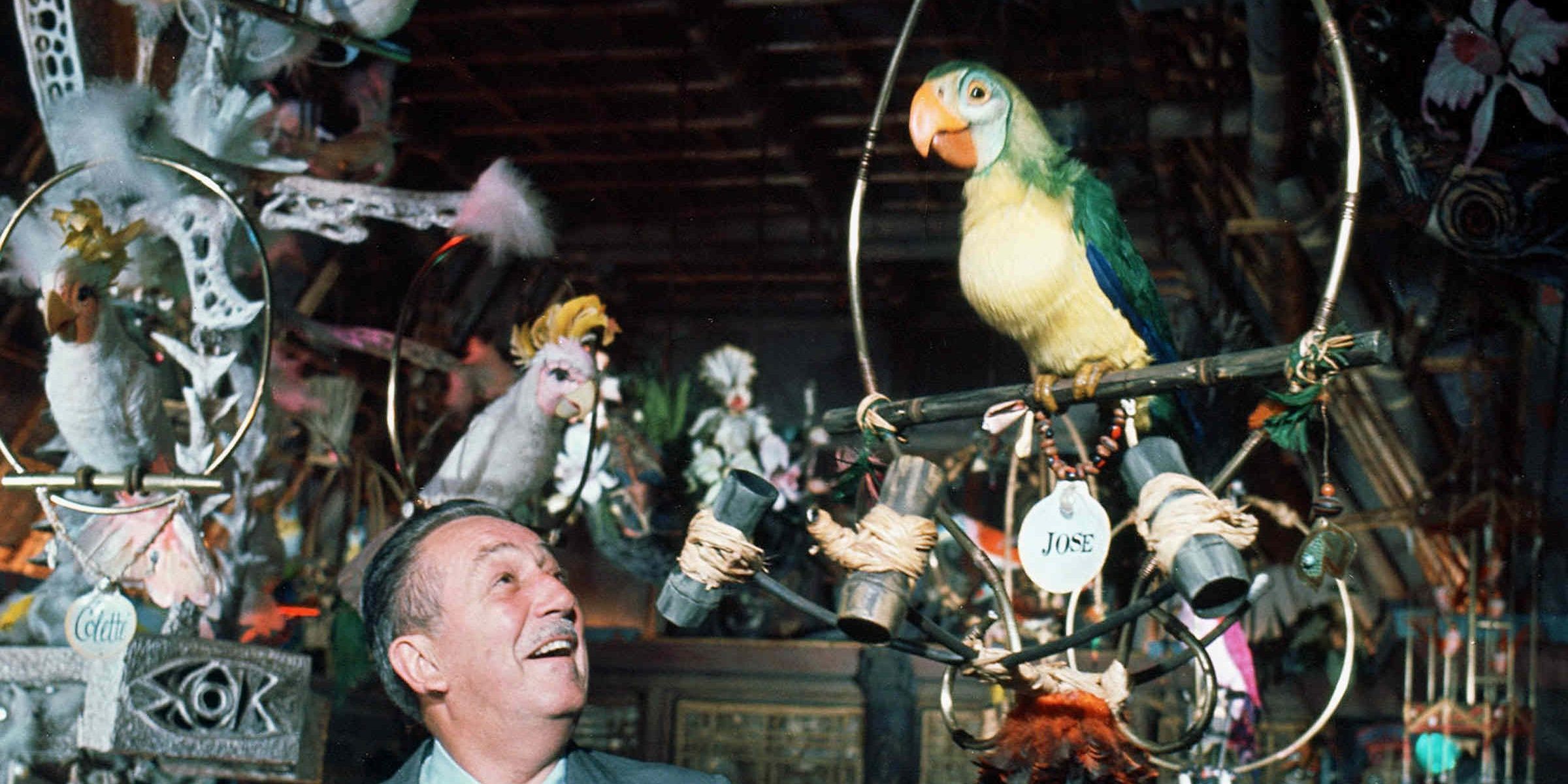 A huge step in the use of Audio-Animatronics, Walt Disney's Enchanted Tiki Rooms remains to this day one of the shining attractions at Disneyland. The classic songs, characters, and designs of the ride have remained a staple of the theme park for years.
Why they have yet to cash in on any sort of film project is kind of surprising. The Tiki Room is up there alongside The Haunted Mansion and Pirates as one of the most iconic attractions in the parks. Whether it is a live-action or animated film, the attraction would fit right into a film setting.
5

EPCOT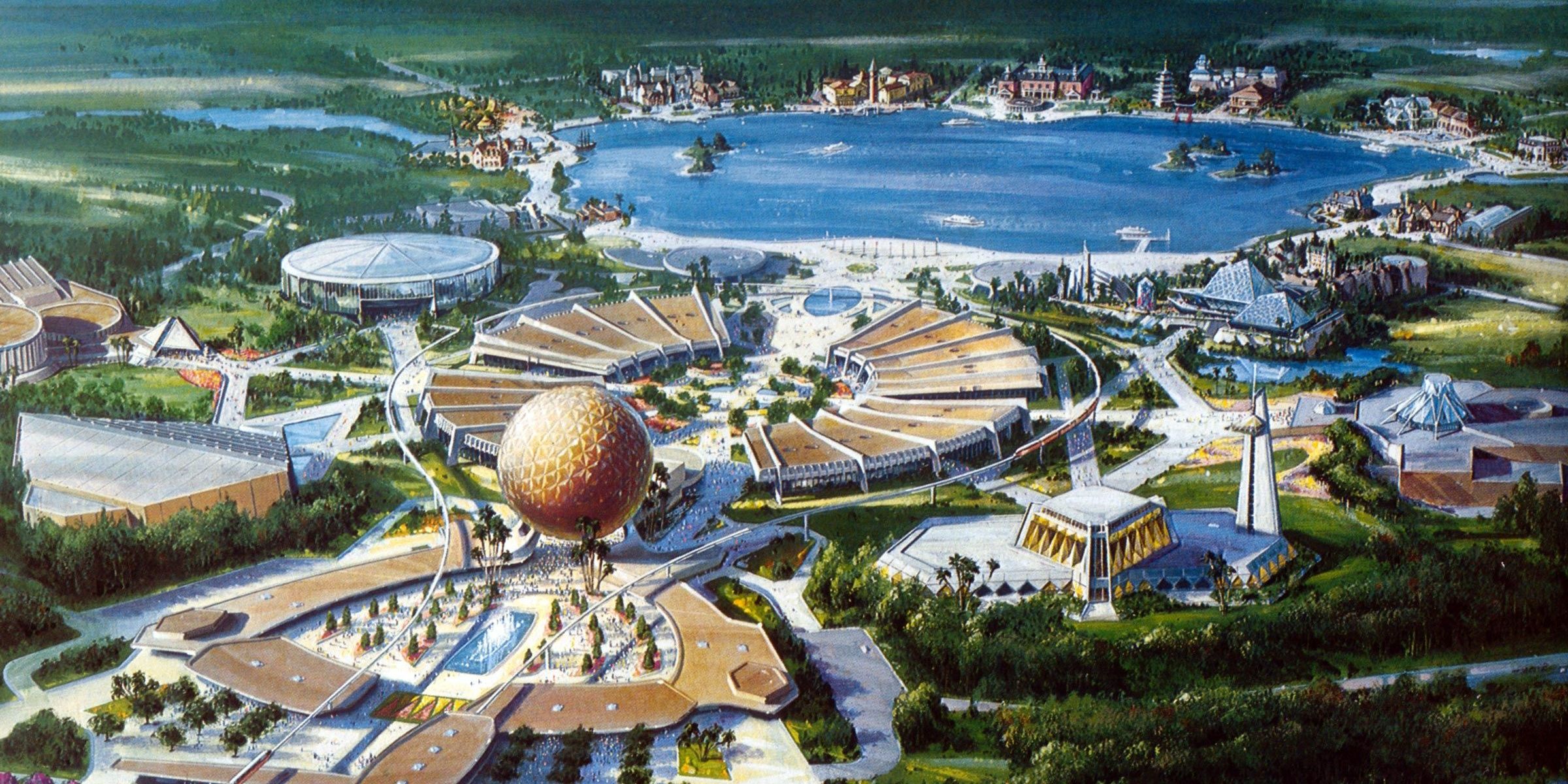 EPCOT today is mainly just a theme park, showcasing regions from around the world as well as many innovations of science. But, Walt Disney originally had a very different idea for the theme park, one that could have changed more than just entertainment.
EPCOT was originally meant to be a visionary template for a city of the future. A truly working version of the fantasy vision of Tomorrowland. A film adaption could explore that becoming a reality, hopefully improving where Brad Bird's Tomorrowland failed.
4

Sindbad's Seven Voyages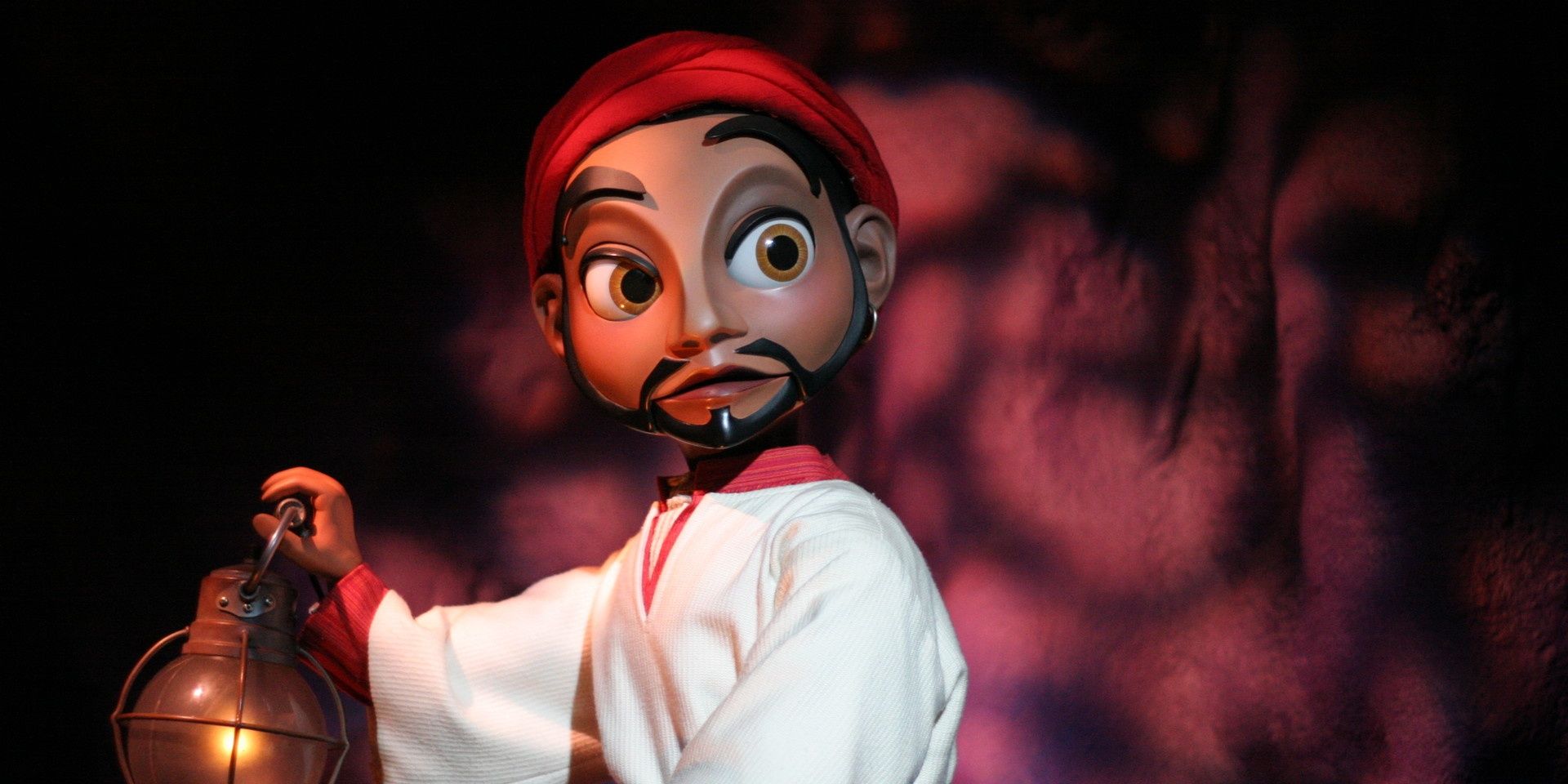 Aladdin isn't the only Disney property to adapt The Arabian Nights. This ride in Tokyo DisneySea took the story of Sindbad the Sailor and brought into the world of Disney dark rides. The ride itself is a stellar example of Disney Imagineering.
This ride seems prime and ready for a classic Disney animated musical adaptation. In a similar vein as Aladdin, this movie could be a classic Disney musical full of fantastic animation. Or, if that Aladdin Sequel needs plot help, they could dip their toes in the waters of DisneySea.
3

Expedition Everest Or Matterhorn Bobsleds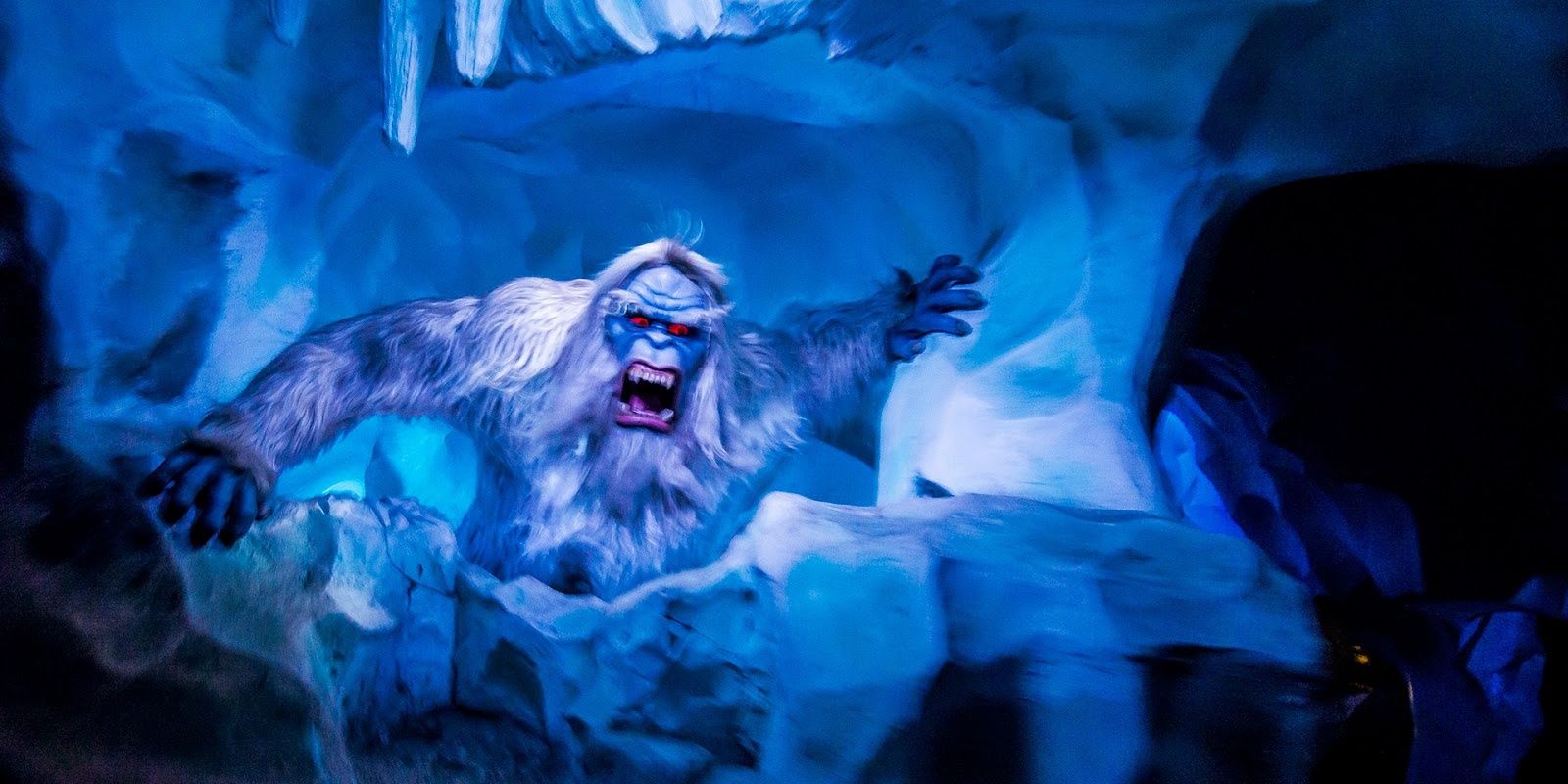 Mountains are a common factor at almost all of the Disney Theme parks. The Disneyland "mountain range" though is perhaps the most well known, and none are more iconic than the Matterhorn Bobsleds.
RELATED: 10 MCU Moments We Need To See In Disneyland's New Marvel Land
This is a long-standing ride, featuring thrilling speed and a monstrous foe. The idea was mirrored in Disney's animal kingdom with the ambitious Expedition Everest. A film inspired by the Yeti filled mountain adventures would be a ton of fun for families around the world.
2

Mystic Manor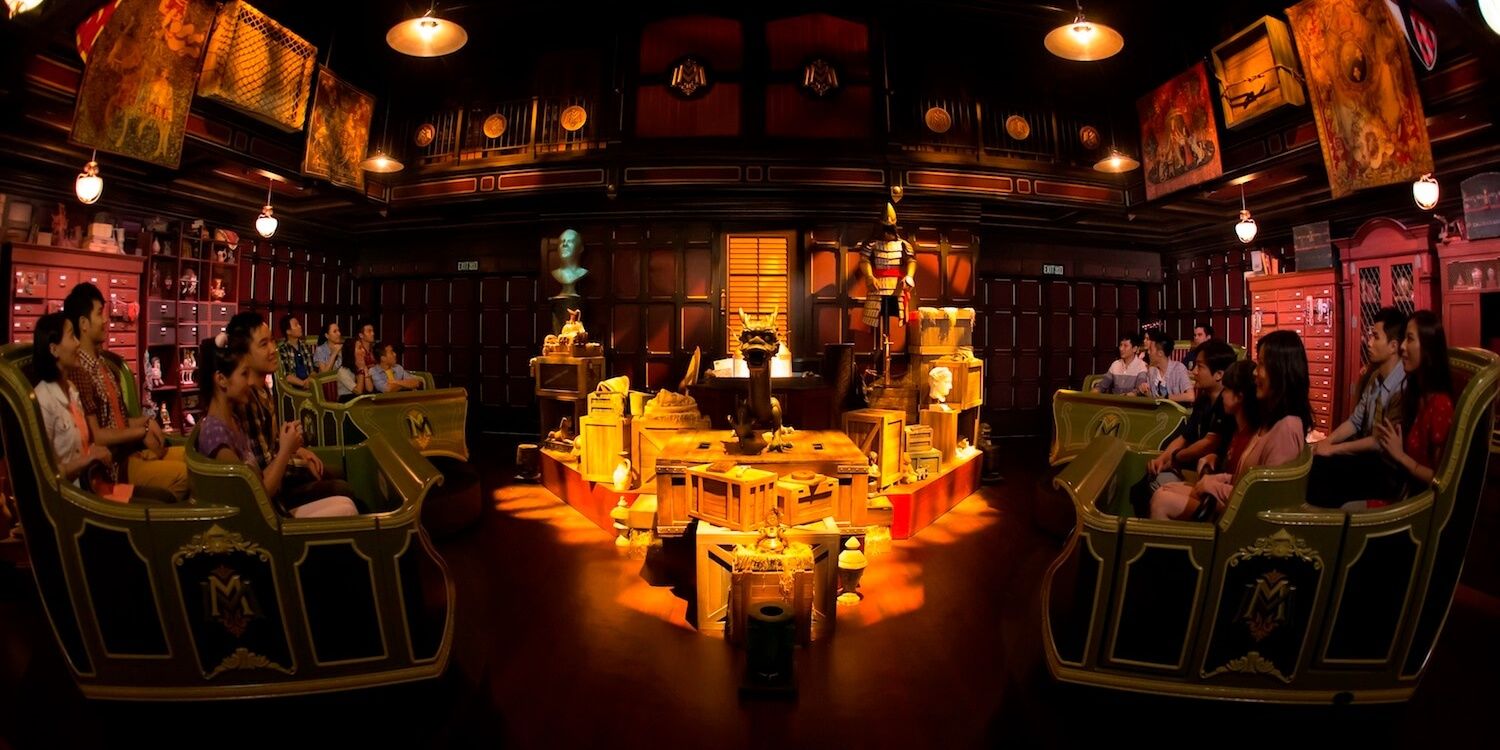 The Haunted Mansion arguably the crown jewel of Disney Theme Parks. But, its legacy was embraced by a brand new ride in Hong Kong Disneyland. Mystic Manor took many of the original concepts and ideas of the original Mansion and created something brand new.
Featuring adorable characters and revolutionary effects, Mystic Manor is unlike any other ride in the Disney parks. Like a strange blend of Haunted Mansion and Indiana Jones, the ride has a ton of creative potential for a film.
1

Magic Kingdom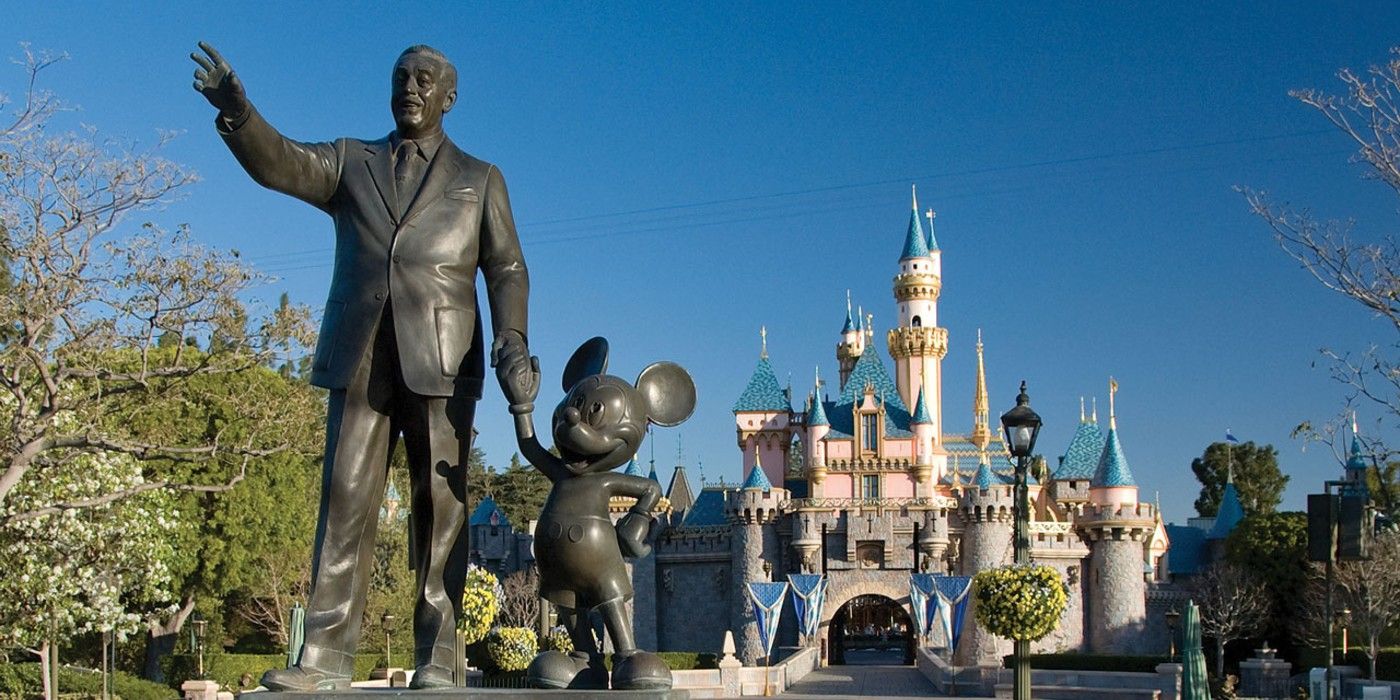 Not exactly a ride, but a Magic Kingdom film would encompass all the lands and attractions in Disneyland. In 2012, Jon Favreau announced that he had been working on a film of the same name, describing it as Night at the Museum but in Disneyland.
This concept would be peak Disney, combining multiple properties and ideas into a single film. The idea that the park comes to life when no one is around is a fantastic film idea that would satisfy fans of the parks, movies, and more.
NEXT: Disney Parks: 10 Awesome Things You Didn't Know You Could Do In Star Wars: Galaxy's Edge
from ScreenRant - Feed