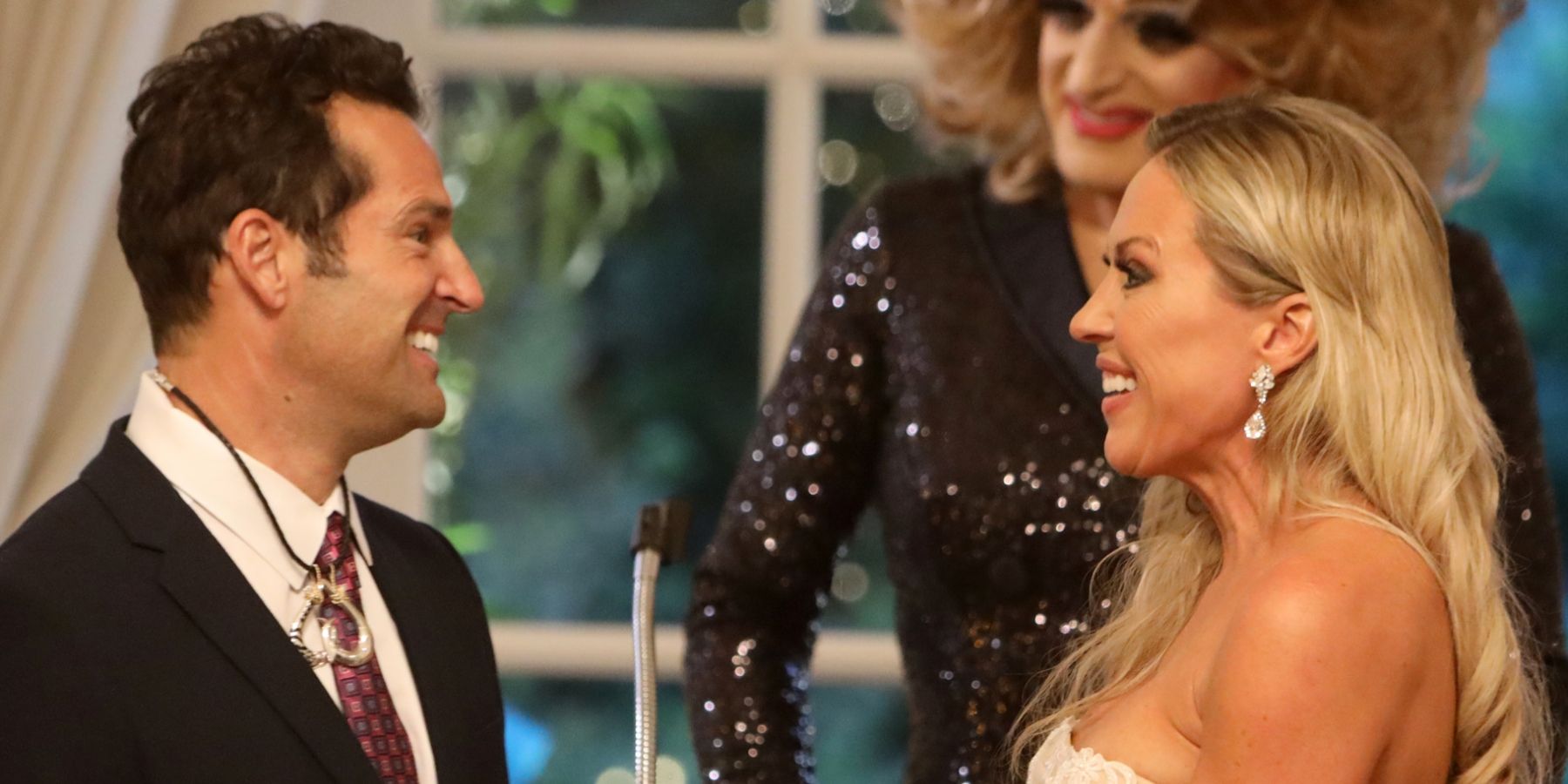 Braunwyn Windham-Burke from The Real Housewives of Orange County is living quite the unconventional life with her husband, Sean Burke. Though Braunwyn came out as a lesbian several months ago and revealed her new relationship with a woman, she stressed that her marriage to Sean would remain intact. There's just one catch – Sean isn't allowed to fall in love with someone else like she did.
Rumors about this couple's relationship started swirling in October when Braunwyn and Sean began "redefining" their marriage by living separately. Braunwyn also hinted she was seeing someone special, who was not her husband of 21 years and the father of her seven children. Two months later, the 43-year-old officially announced she was dating a woman. Braunwyn added she was attracted to females (never men) for her entire life, but it took her decades to come to terms with her true self.
Related: RHOC: Braunwyn & Daughter Rowan Have Major Falling Out On Instagram
At the time of her announcement, Braunwyn stated she intends to stay married to Sean while simultaneously pursuing the new relationship. But that may not be the case for long. As reported by People, the Bravo star said during a recent fan Q&A that she has "no idea" if the marriage will last. Braunwyn went on to say that, although Sean is permitted to casually date, she'd be "heartbroken" if he fell in love with another person. They're attending couples therapy to address the situation. She said, "We're working through this. We can't figure this out on our own. This is a lot. We're a little bit crazy, but this is hard and we're working it out ... I am kind of a jealous person. Sean knows this, we talk about it in therapy. This is actually the biggest thing we're working on in therapy."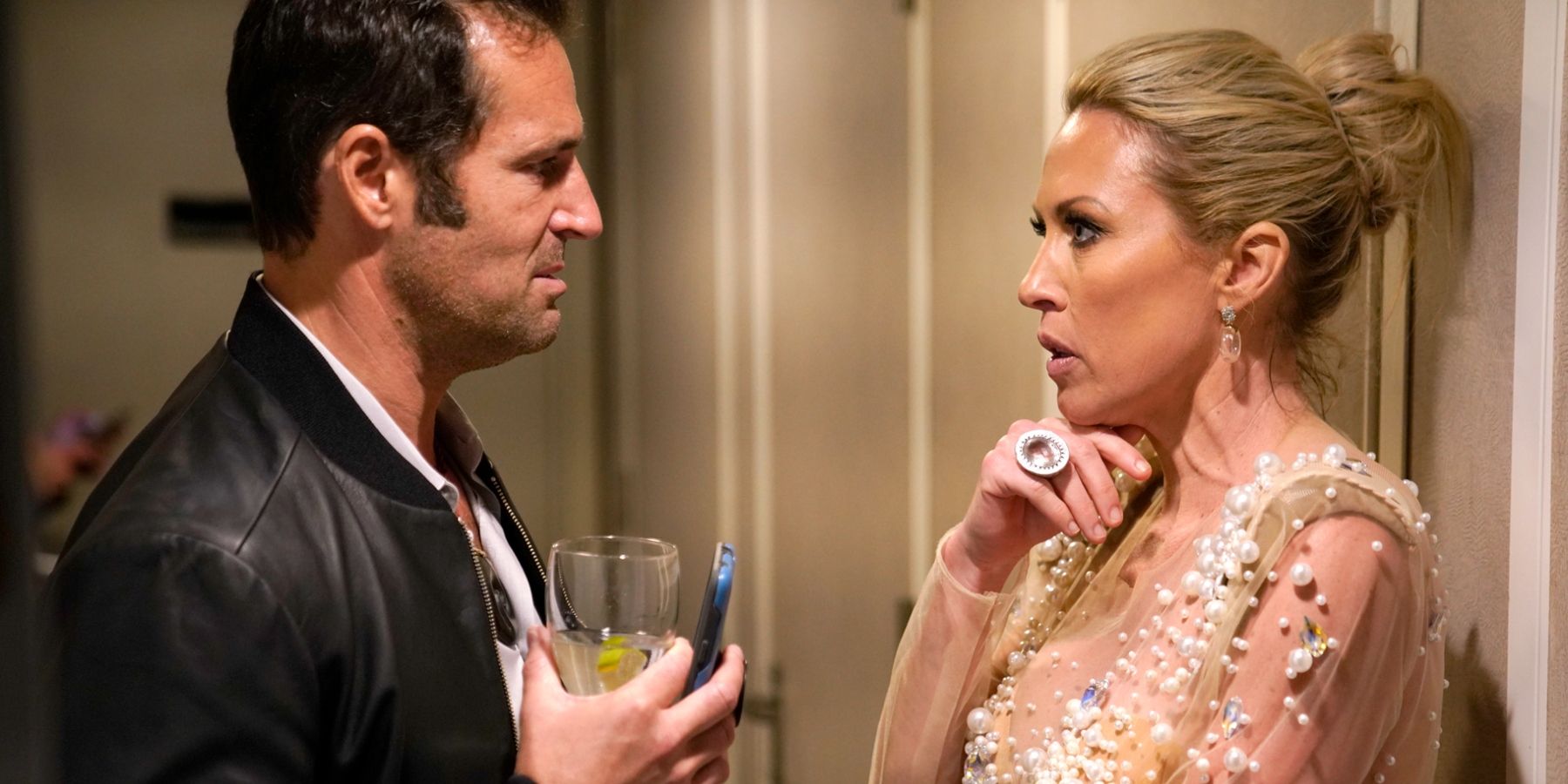 Sean said he will "probably" test the dating waters at some point. For now, he is still coming to terms with Braunwyn seeking happiness elsewhere. He told fans, "Yeah, it kinda sucks cause it's hard figuring it out." On the other hand, Braunwyn is convinced that the newly-formed trio can make their own rules work. She said, "I think it's okay to live life your own way. I think we're at a time now where we don't have to do what people did before us. I think we can make our own rules and make our new normal and families that work for us. That's what we're doing and it works."
Only time will tell how things unfold between Sean, Braunwyn, and her girlfriend. However, it seems as though Braunwyn is putting Sean in an impossible situation. If he wants to stay in the marriage, he'll be forced to accept his wife's new love while keeping himself closed off from finding the same thing. The alternative is divorce, which Braunwyn sounds afraid of. She said, "We've been together since we were teenagers. I don't know what life without him is like, and that scares me. That scares me a lot."
Moving forward, the couple needs to seriously consider what is best for all parties involved. Yes, Braunwyn now serves as an inspiration for other middle-aged women terrified to embrace their true selves. But her newfound happiness can't come at the expense of causing her family further heartache. Sometimes, it's best to simply break free and start fresh.
Next: RHOC: Why Kelly Dodd Says Ratings Drop Has 'Nothing to Do With Me'
Source: People
from ScreenRant - Feed